Are you looking for a wall card holder? Chances are you have some type of cards and you want to hang them on your wall.
If they are business cards and you have many stacks, you might be better off going with an acrylic wall-mounted card holder (read below). If you are trying to hang single individual cards on your wall, we invented the solution – see our index card holder sleeve below.
Wall Card Holder Sleeve
Check out our ProSimpli 3×5″ wall-hanging card holder!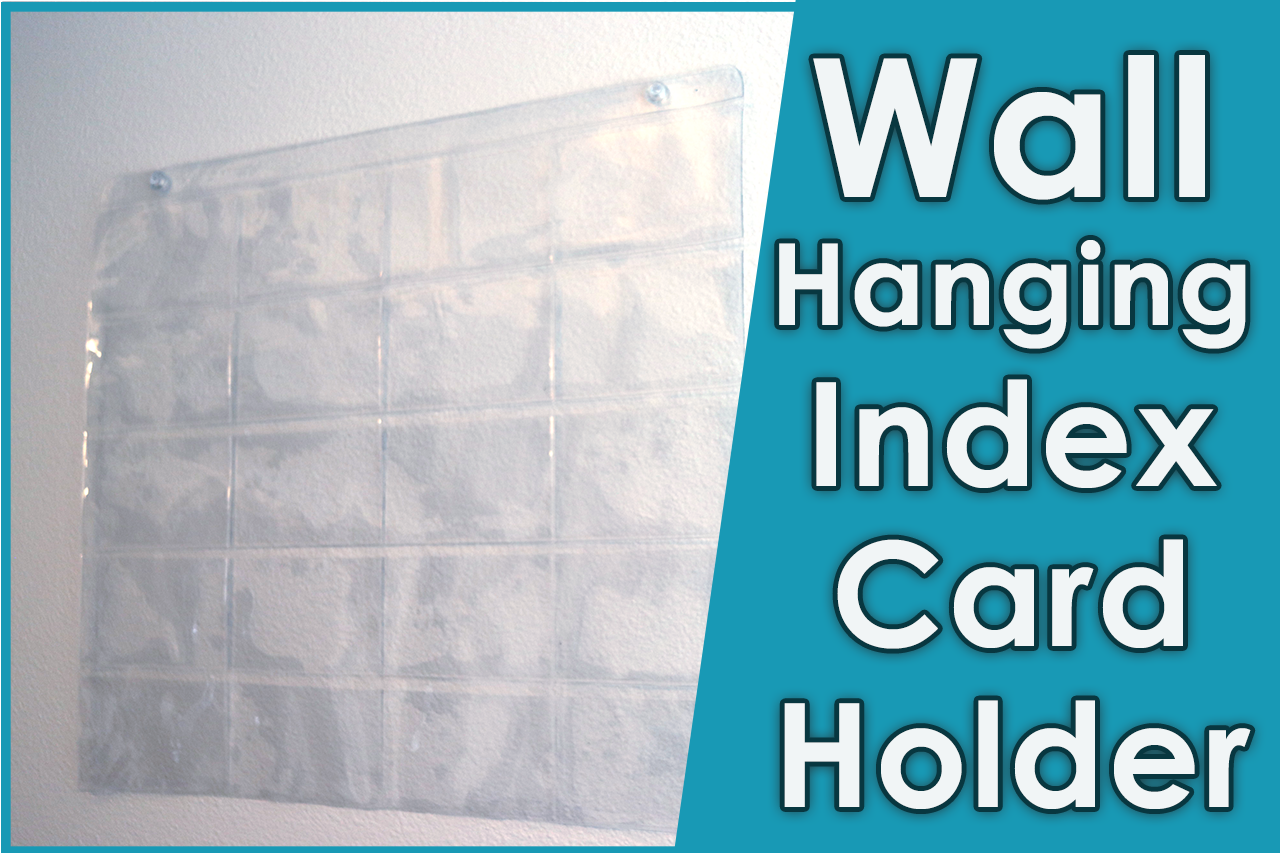 It was originally made to hold 3×5″ index cards but it can hold any type of cards that will fit. It hangs on the wall with just two push pins so there's no complex mounting or tools required.
Here are a few types of things you can put in their pockets:
Index cards / flash cards
Business cards
Playing cards
Trading cards
Recipe cards
Coupons (doesn't have to be cards!)
Wall card holders are great because they allow you to see your cards at a glance without flipping through a huge stack.
Most of the wall card holders on the market are pocket charts which are made for classrooms. They are generally not clear and have bright colors which may not be the look you're going for.
Our wall-hanging card holders are clear, look professional, and blend in anywhere with any environment or background. That's one of the main reasons we invented them – we didn't want to be embarrassed by hanging something tacky on our walls.
Acrylic Wall-Mounted Card Holder Rack
If you're not looking for a sleeve, but are looking for a physical wall-mounted card holder that can hold stacks of various cards like the one below from Displays2Go:
Then you should look for "wall-mounted", "acrylic", "pocket" or "rack" card holders. These types of card holders are excellent for holding cards, brochures and pamphlets and allows customers to grab-and-go. They are also great for display-purposes.
Your Turn
Was this post helpful? What do you plan to put into a wall card holder? Leave us a comment below and let us know!