As a Project Manager, there are tons of ways to stay organized. Those in-the-know KNOW that it's not as simple as following a plan that you've exactly mapped out and everything goes as-planned and everyone delivers everything on-time.
No. For the seasoned Project Manager, you have a system that you've either learned, have adopted, invented, or inherited. You've learned what works and what doesn't.
Right now, there are tons of project management "systems" popping up.
Some of them are online web-based systems, and fewer are physical offline project management systems.
Here at ProSimpli, we are STRONG BELIEVERS in needing to visually see the information that matters most. So, when you're managing projects, tasks, who owns what, expectations and so on… you need a quick way to see what's going on.
Several customers have written us to tell us they love using our ProSimpli 3×5 index card holder for project management.
The idea is really simple. See the image below: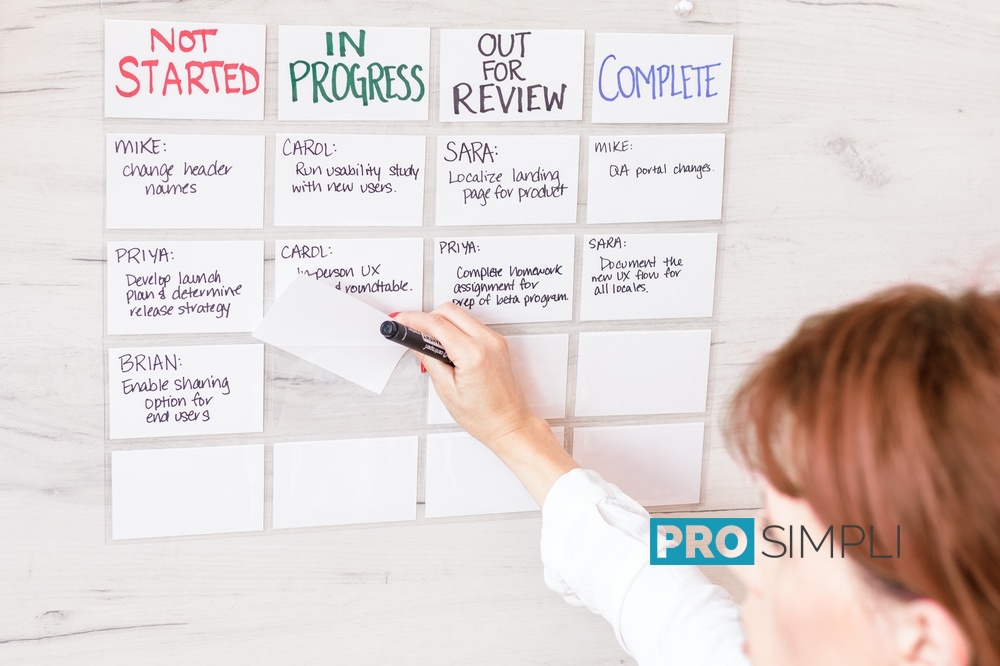 Our customers hang our ProSimpli index card sleeves in their cubicle, office and/or meeting room.
From here, you can really use your imagination for how you want to structure your project planning and resource management.
For example, you can assign specific tasks to specific employees in a workflow-style management system and move cards from one lane (column) to the next based on the project's completion status.
Another thing you can do is simply keep the sleeves visible as a "tracker" for projects in-general. The rows and columns can represent anything you want them to be.
Our customers have told us they use them for prioritizing to-dos as well as reminders for important deadlines.
Ready To Be An Even More Organized Project Manager?
If you constantly worry about dropping the ball on a project or not knowing where a project status is at, then give our ProSimpli index card holder sleeve a try to manage projects and tasks. What have you got to lose?