Question for you
When you want to save the things you learn, what do you usually do?
Most people use online note taking systems (ex: Evernote, OneNote) to keep track of it all.
One Problem with Cloud-based Note Systems?
To access your information, you have to:
unlock your phone or go to your computer
open the note-taking app
navigate to where the information lives
If this is your dedicated system, how much time do you think you'll waste by performing the above three actions over time?
On one hand, it's extremely nice to be able to access your notes from the cloud…… ANYWHERE. On the other hand, navigating, searching, and finding notes after you take them can become inefficient (the opposite purpose).
If Not Cloud-based Note-taking Systems, then what?
That's where our hanging index card holder can help. It is a physical product made of clear plastic that holds your index cards and hangs on your wall with just two push pins – no complicated setup.
To see it in action, check out the video below of us hanging some self-discipline quotes on the wall using our reusable index cards.
Hanging Index Card Holder Uses
Our index card holder sleeves have many uses mainly because:
you can store anything in them that fits (doesn't have to be index cards)
you can easily add, update, and replace cards as needed
Some non-index card storage use ideas are:
photos
recipe cards
coupons
business cards
artwork
Some primary uses of our index card organizers are:
Meal Planning
Take your recipe cards out of that old recipe box! Go hands-free while you cook. No more shuffling through stacks of cards or getting ingredients on your recipe cards.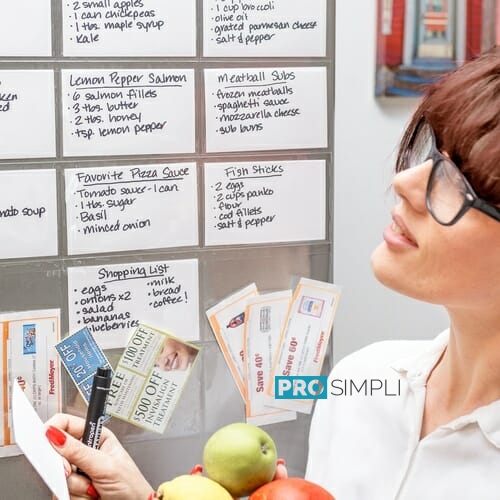 You can also use them for dinner ideas, grocery lists, planning diet meal plans, storing coupons and so much more!
Store on your fridge with magnetic sticky tape or hang in your pantry.
Early Childhood Development
If you work at a daycare facility, are a homeschooling parent, or are starting kindergarten prep, our index card holders can help you create fun learning opportunities with your toddler.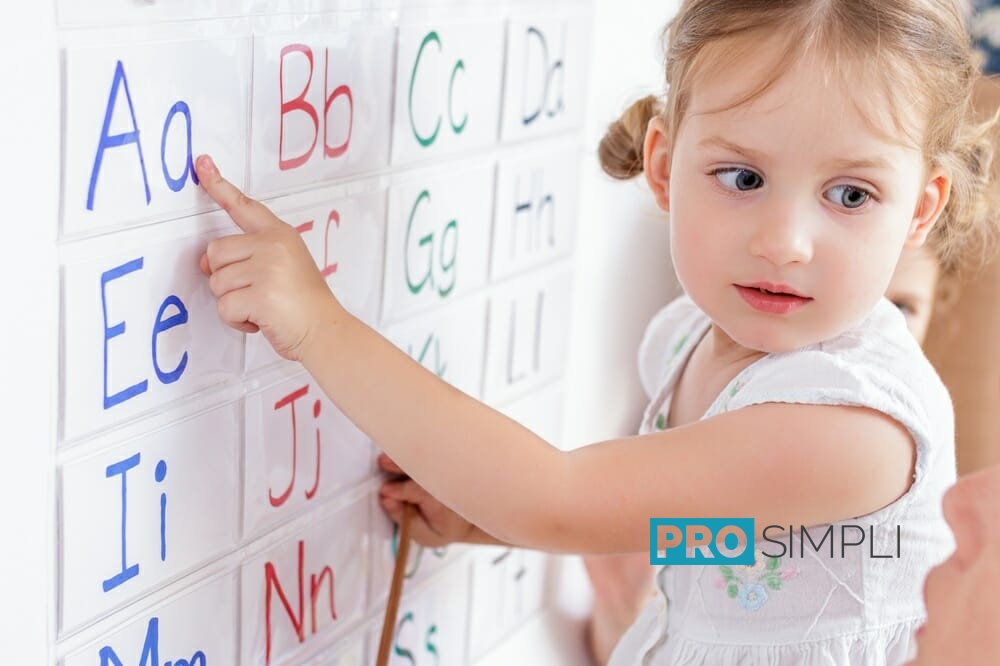 The four important areas of early childhood development are:
Social and emotional
Language/communication
Movement/physical development
Cognitive (learning, thinking, problem-solving)
Teachers have used our sleeves in the classroom to teach:
letters
numbers
simple math
telling time
counting
coins and money
compass directions
The possibilities are endless and really only limited to your own imagination!
Studying
College students in-particular LOVE our index card sleeves. They store flashcards inside the clear pockets and keep in a visible place in their dorm, apartment or home.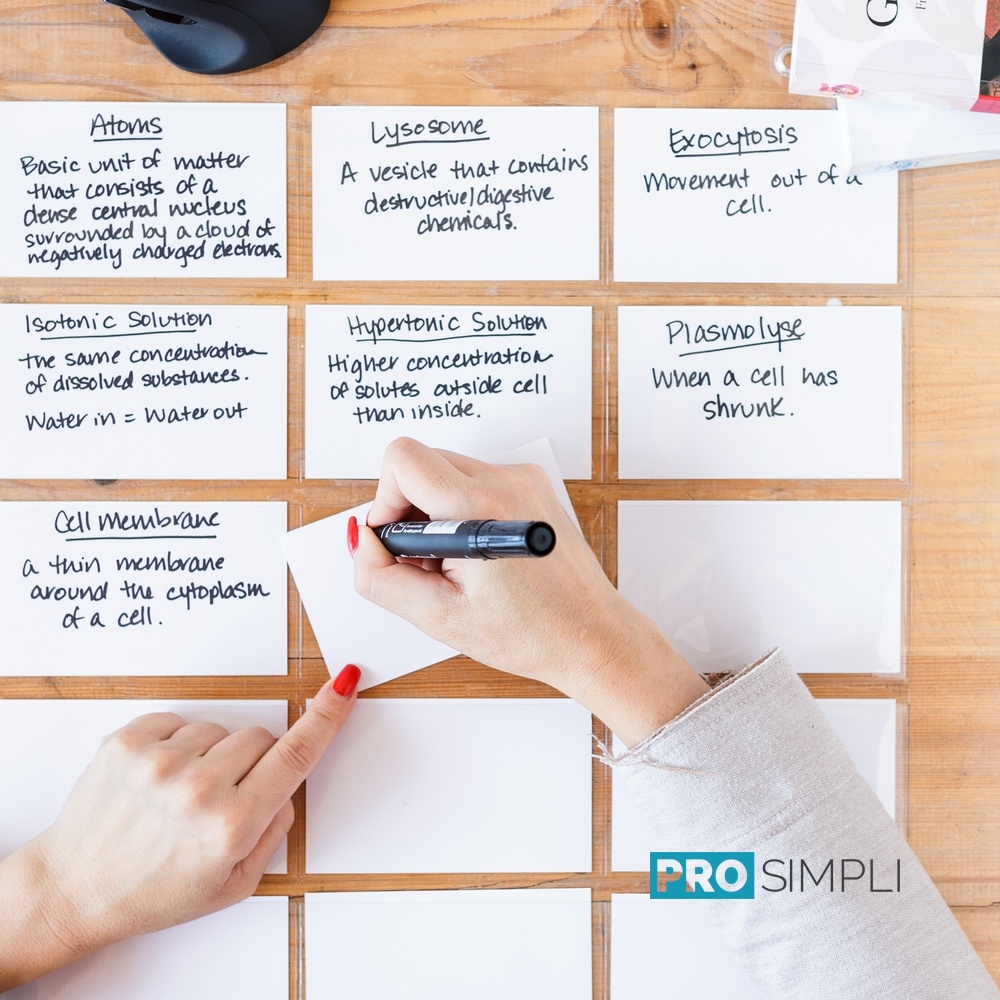 The more times you see your notes, the more you are increasing your chances of learning the material.
Pro-tip: review your flashcards at the moment you start to forget the material. Our holders make this task easy because it removes the barriers of having to find your note cards, physically shuffle through them, and set aside time to do it.
It's worth noting that all grade levels – not just college students – benefit from this type of note-taking system! The reason it's effective is that it encourages active-learning, putting concepts in your own words, and making them visible so you see them often.
Project Management
If you have projects and tasks flying at you at 100 miles-per-hour, it can be hard to keep it all straight and organized. The last thing you want is to be in a meeting and be called-out for missing a deadline because you lost track of a project.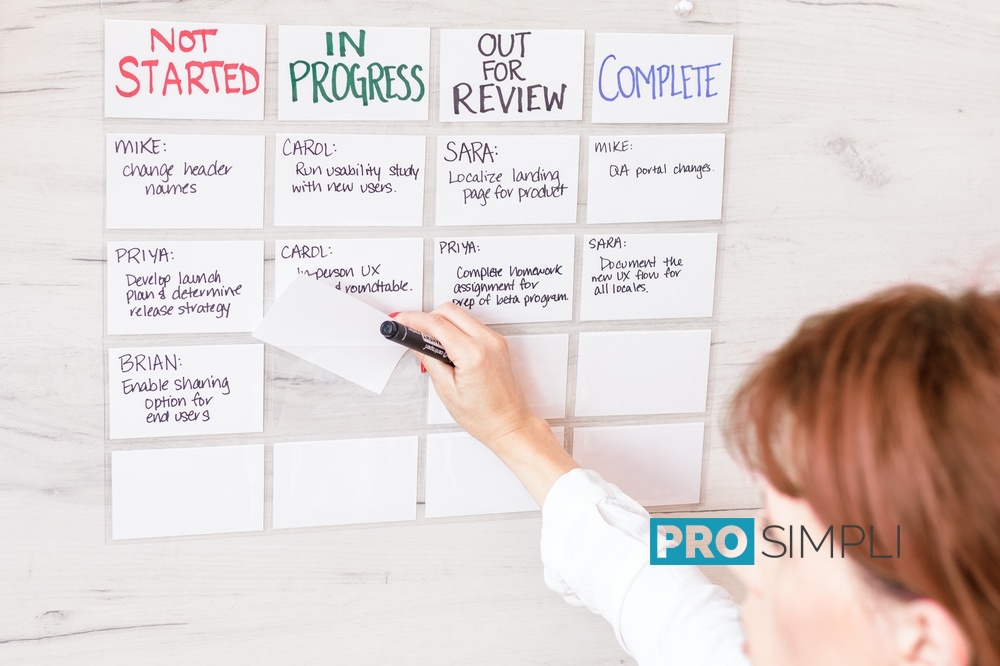 One thing customers have told us is that they place our index card holders in their office and cubicles to:
track important deadlines
assign a "who owns what" status to resources
use as a kanban-style board for tracking project statuses
use as a "to-do" or "tasks" list
Most companies have project management tools but having a physical project management tool that you can quickly glance at and get a sense for where you are at is helpful too.
In the Classroom
Teachers love using our hanging index card holders in the classroom because they have tremendous re-use value for years to come, AND they are great for organizing classroom bulletin boards.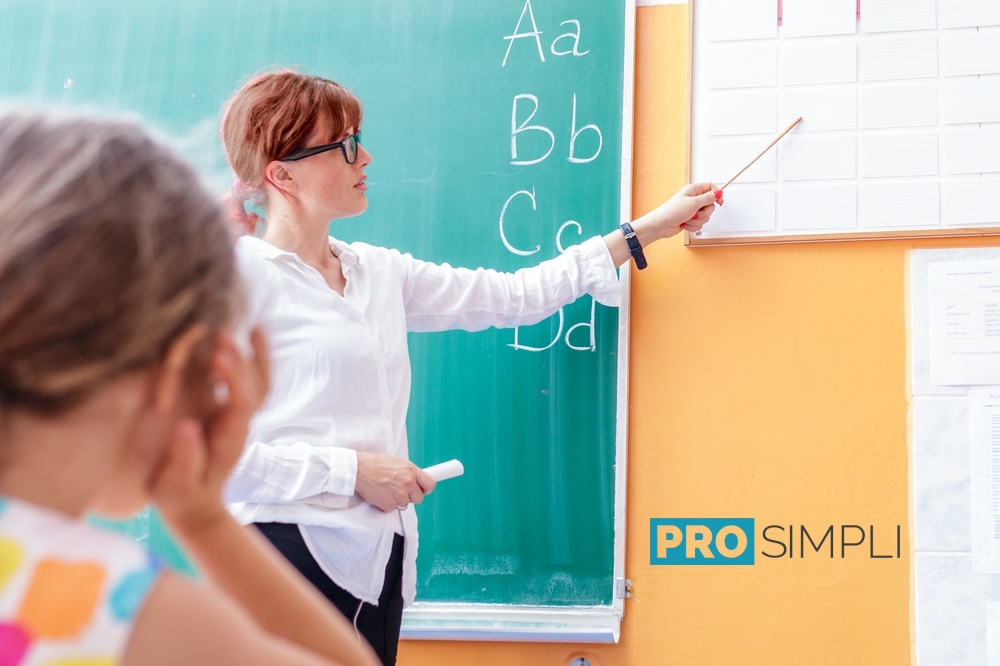 Teachers have written us emails saying they use our products for classroom activities where the kids write out responses on index cards. Those responses get displayed in the sleeve and hung for all-to-see.
Another good use-case is to use it as a seating chart.
In the Office
Do you get a cynical feeling every time you have to "brainstorm" with co-workers in a meeting room? If so, our product is great for capturing those ideas and helping you collaboratively work together to come up with solutions.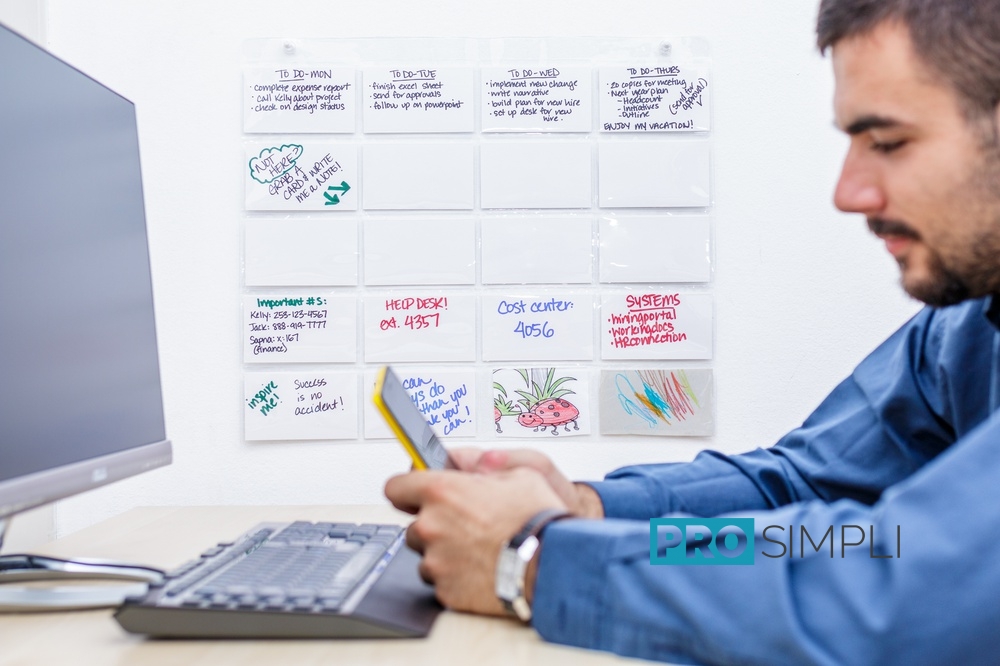 Index card holders are also AWESOME for office cubicle walls. Don't waste time constantly looking up a phone number that you've looked up a hundred times before! And don't post a bunch of sticky notes all over your cubicle – it can start to look cluttered, tacky and unprofessional.
Instead, store all your important phone numbers, contacts, work-related notes, daily to-dos, weekly priorities, and so on… all in one easy-to-see spot.
Conclusion
We invented the hanging index card holder because we were trying to solve the problem of:
I just want to quickly access information in real-time, when I need it.
We also didn't want to damage our walls in the process.
If you are in the same boat and need a wall-hanging index card holder, check out our ProSimpli 3×5-inch product! They come in various size capacities (5 – 20 card capacities) and can hold 3×5 or 4×6 cards.