If you're looking for a hanging index card holder, you are in the right place. We invented the hanging index card holder sleeve to hold 3×5-inch and 4×6-inch index cards.
Our sleeves come in a variety of sizes and can hang on a wall easily with just two regular wall or bulletin board push pins.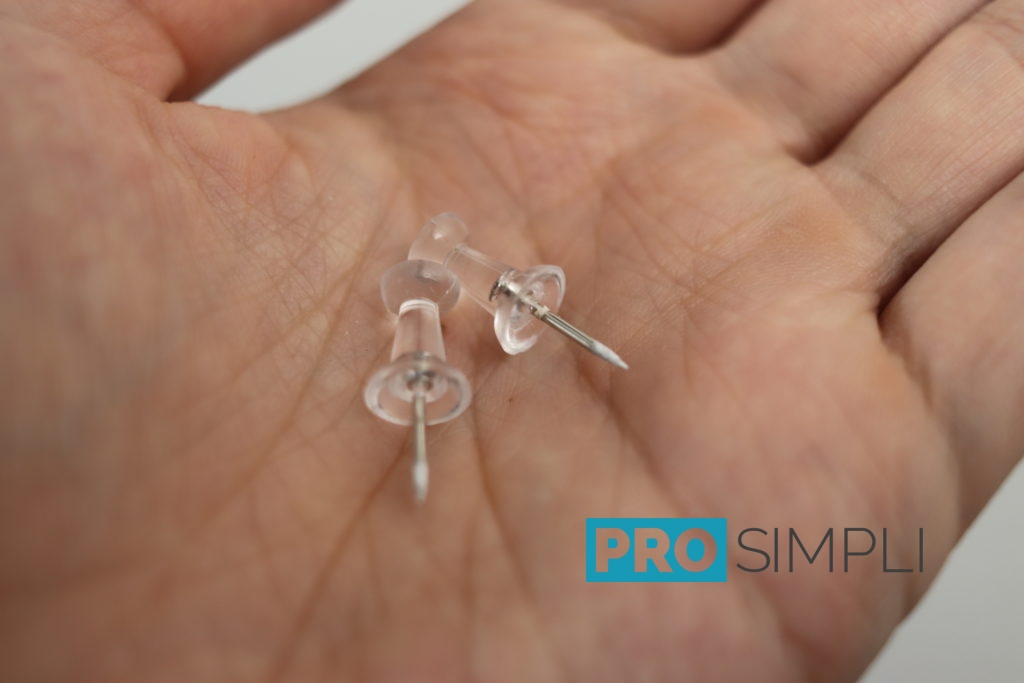 Here's what our 3×5-inch index card sleeve looks like: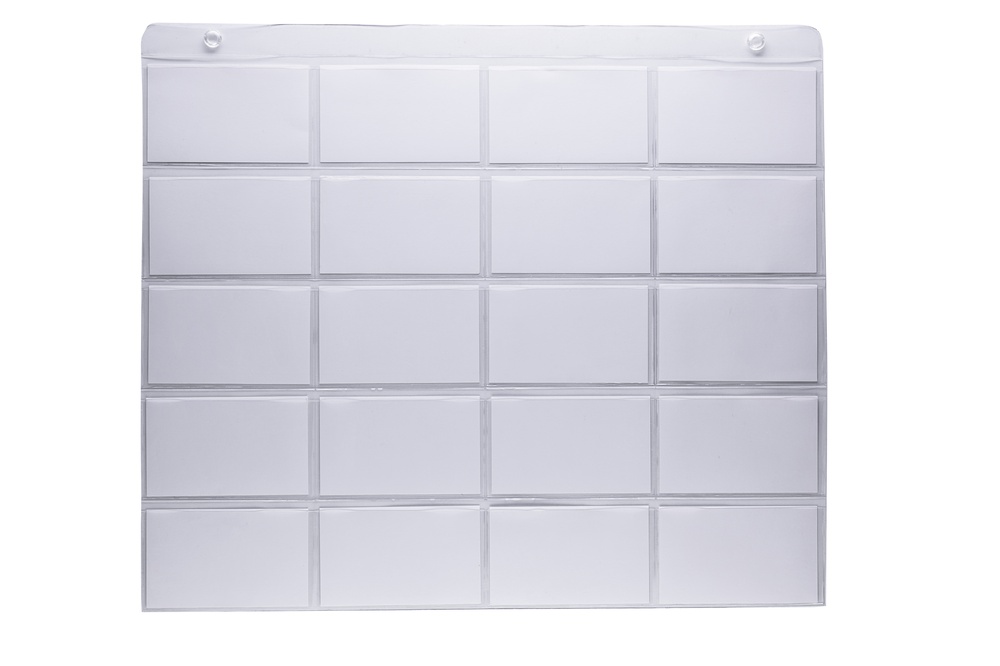 As you can see, this particular sleeve contains 5 rows by 4 columns allowing it to hold up to 20 index cards per sleeve (40 if back-to-back).
If the 5 rows by 4 columns is too big for your area or wall space, we have a variety of different sizes to suit most needs. Contact us and let us know what you're looking for!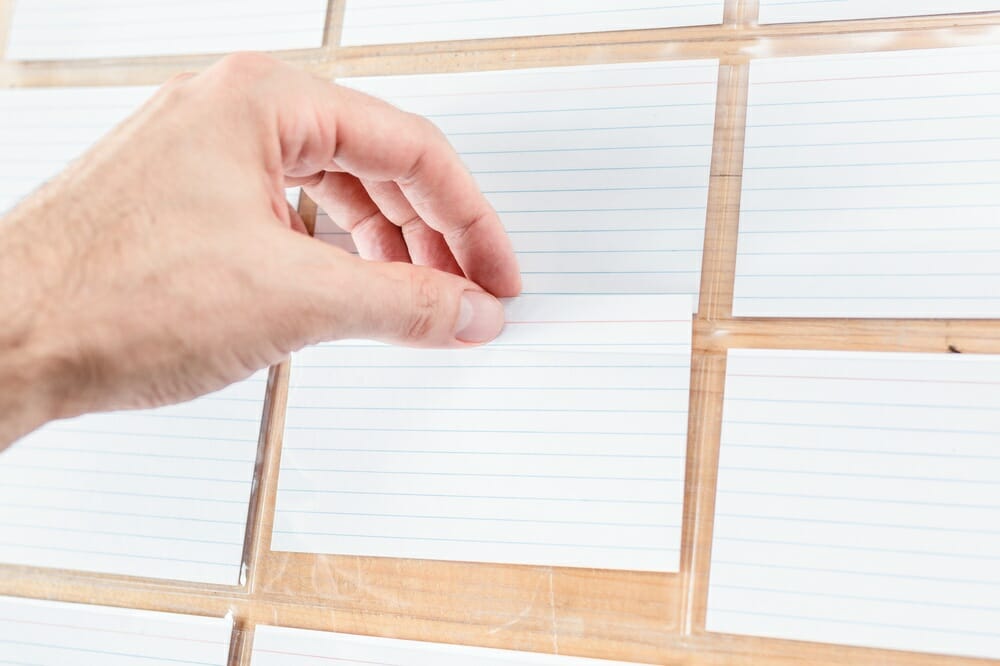 You could even double-up each pocket on the front and back to allow flipping the sleeve over if needed.
All types of 3×5-inch index cards fit our sleeves. Everything from standard index cards to Heavyweight cards will fit.
You might be interested to learn that we also sell plastic reusable index cards made of 100% PVC vinyl. They are 3x thicker than standard index cards and allow you to re-use instead of recycling a bunch of index cards and having to buy more.
Hanging is simple and easy. Here is an empty sleeve hanging on the wall.
This photo purposefully wasn't doctored so you can see what the actual product would look like on a wall (in a somewhat dimly-lit room).
Common uses
In the kitchen
Storing recipe cards, meal plans, dinner ideas, coupons and more. Hang in the kitchen on your fridge or in the pantry.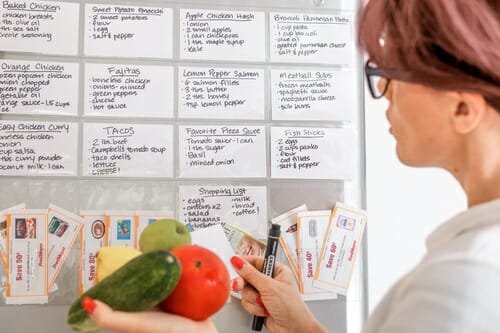 Studying
No-matter what grade you or your child is in, making your notes visible and accessible is vital to learning concepts faster. The idea is, write your notes out in your own words, and place those flash cards in our index card sleeves. Then hang in an area that you see regularly.
This approach to studying is much more efficient and is backed by research. It's also just common-sense – the more you see your notes, the more likely you are to learn the material than if you didn't see them.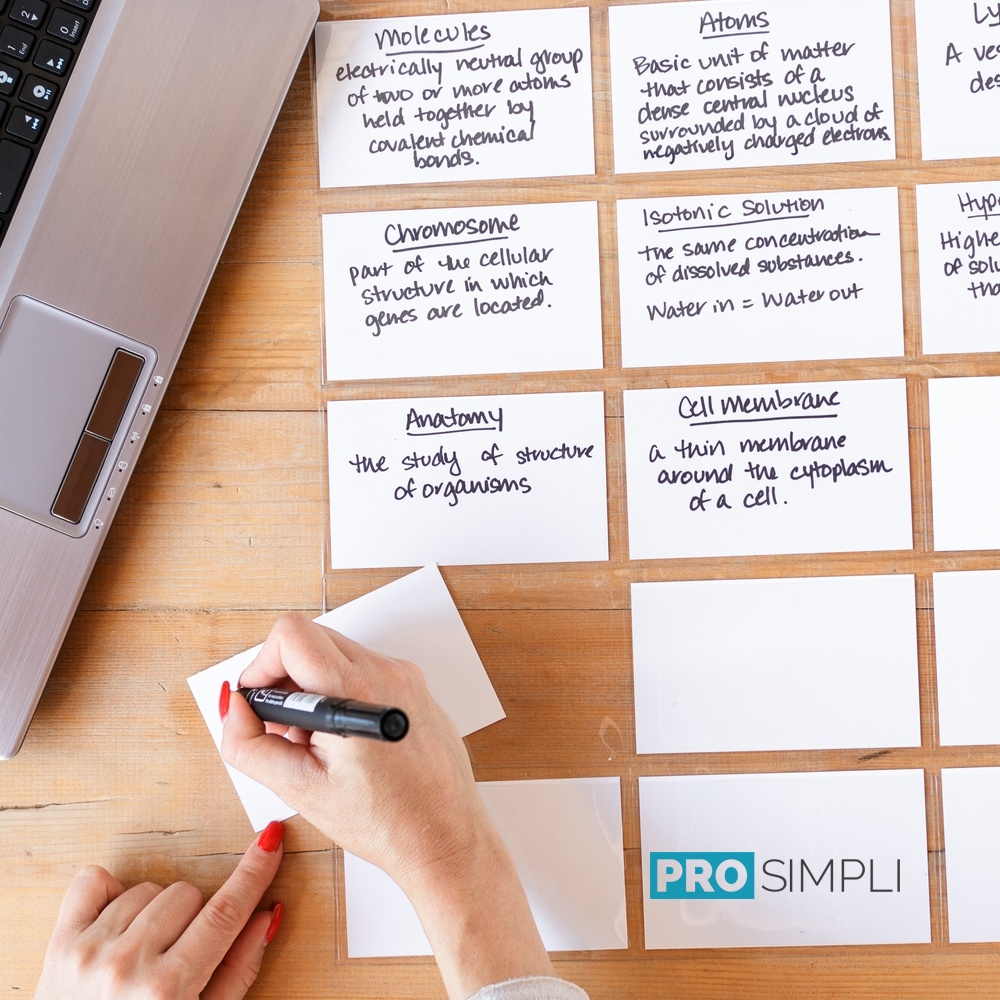 In the classroom
From early child development to college classrooms, our index card holders are a versatile teaching aid that encourages active-learning and engagement from students. Set them up once, updated them as-needed, and use for many years to come!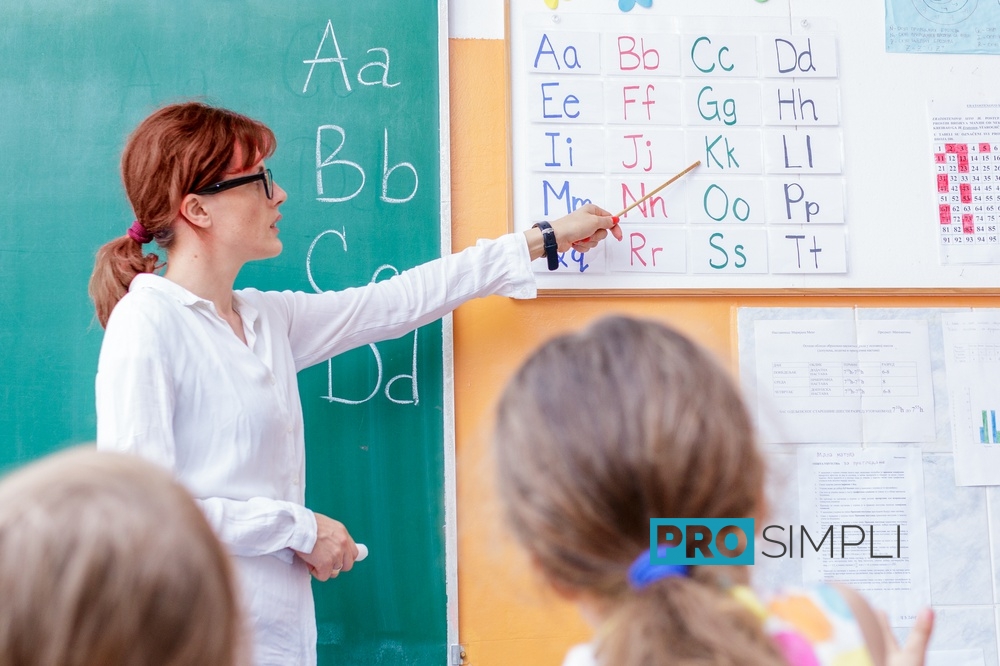 Those are just a few uses of our hanging index card organizer sleeve. If you want to order one for yourself, visit our product page here or click here to search on Amazon for ProSimpli.