If you are trying to create a DIY Jeopardy game board, we have a really simple solution that gives you a professional, reusable game board for years to come.
Here Are The Steps
Order our 3″x5″ index card holder sleeve from Amazon
Download our Jeopardy game cards (here's what's in the downloaded file)
Order photo prints from Walgreens, Rite-Aid, Walmart, or wherever you can print 4×6 inch photo prints.
When the photo prints are finished and you've picked them up, simply cut the cards out to fit into our 3″x5″ index card sleeve. These Jeopardy game cards will be the front-facing game cards that players will see.
Use regular 3-inch by 5-inch index cards to create question categories. Or, if you are handy in Photoshop or some other image editor, you can create and print these question headers to look and feel more like Jeopardy (like we did in the shots below).
Last step! Write out questions related to the categories and place behind the money game cards.
That's it! Are you ready to be Alex Trebek?
Check out our photos below for a crystal-clear vision of how you can create your own Jeopardy DIY game board. Play at home or in the classroom.
If you are a teacher, having a Jeopardy tournament in your classroom is a fantastic way of engaging students. Everybody loves competition! Group your students into two or three groups. May the most prepared group win.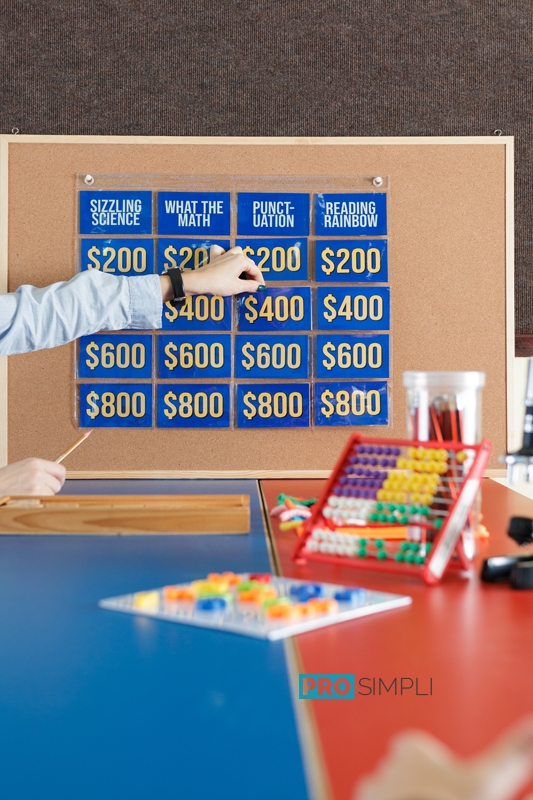 When players announce their choice (ex: "PUNCT-UATION for $400), a 3×5 index card is waiting behind the money card with the question. Optionally, you can write the answer on the back, but make sure players don't accidentally see it!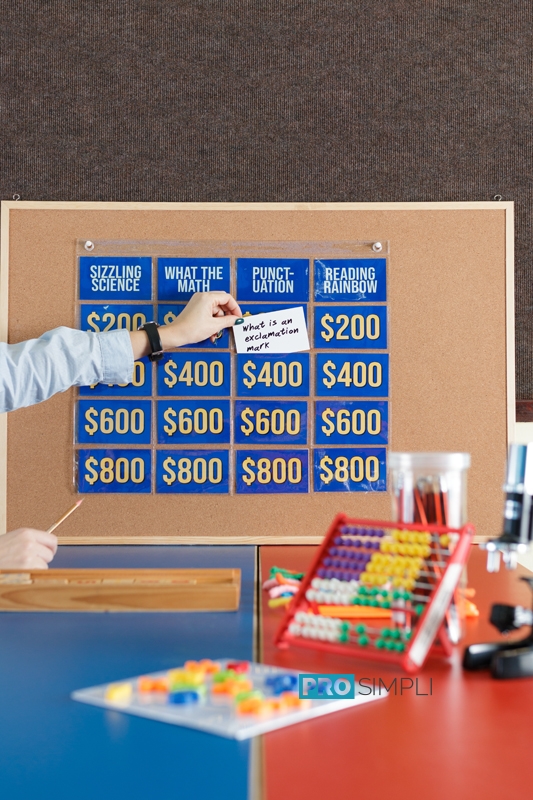 The host pulls the card out of the pocket.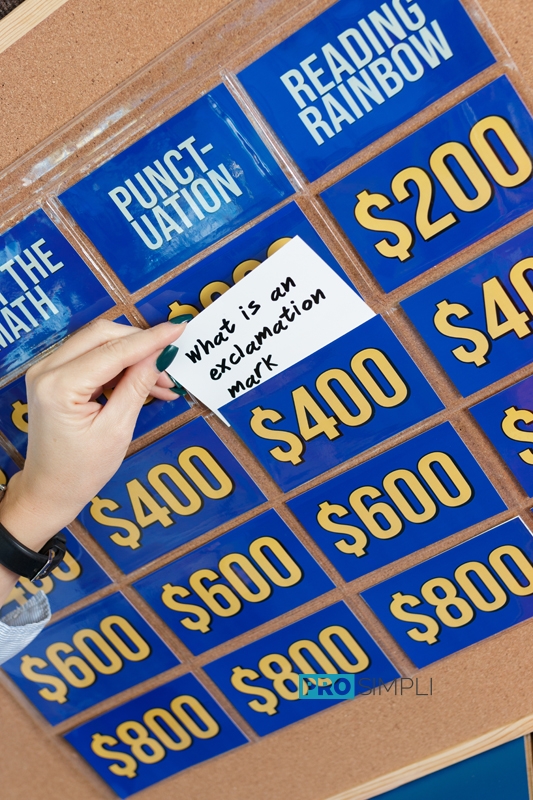 The Jeopardy host asks the question.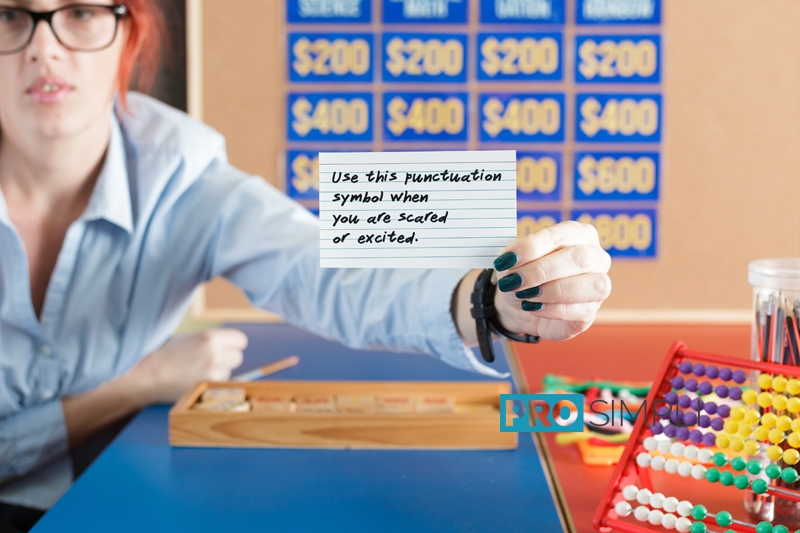 The answer could be written on the back of the index card.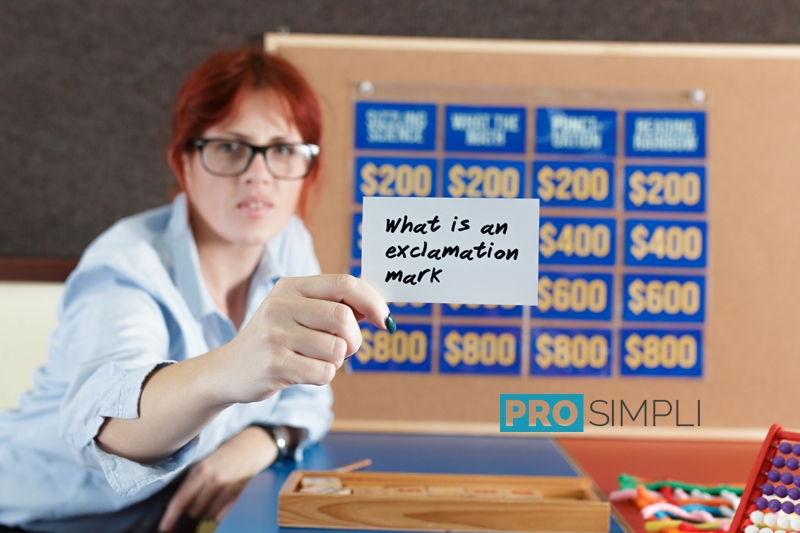 Of course, it's up to you to choose how to play. You can use our ProSimpli index card sleeves for any game that involves a point system. All it takes is a little imagination.
What do you think?
Are you going to give Jeopardy a try with our sleeves? Or, are you looking for another way to DIY Jeopardy? Let us know in the comments below!