When it comes to clear plastic index card holders, you have several product options. All of them solve a different use-case and need.
ProSimpli Clear Index Card Holder Sleeve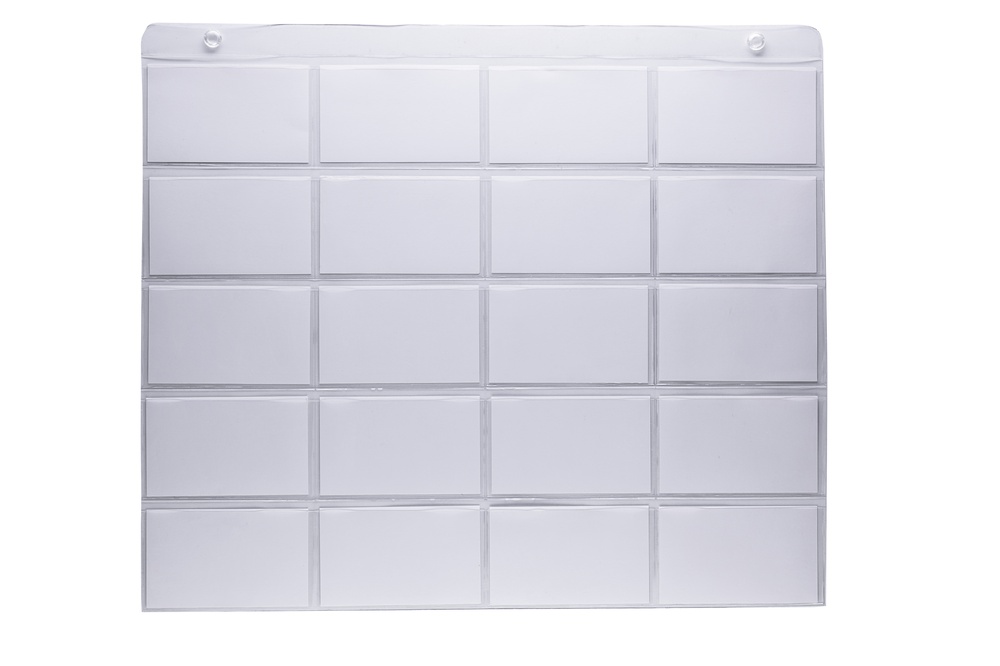 The ProSimpli index card holder can hold up to 20 3×5-inch index cards and hangs on your wall with two push pins. The benefit here is that it makes the information on your index cards visible.
This makes accessing the information easy and hands-free – no shuffling through entire stacks of index cards or flash cards to find the ONE you are thinking about.
It can be used for meal planning, recipe cards, workout plans, studying, task management, vision board, early child education, storing photos, and much more.
Clear Plastic Index Card Holder File Box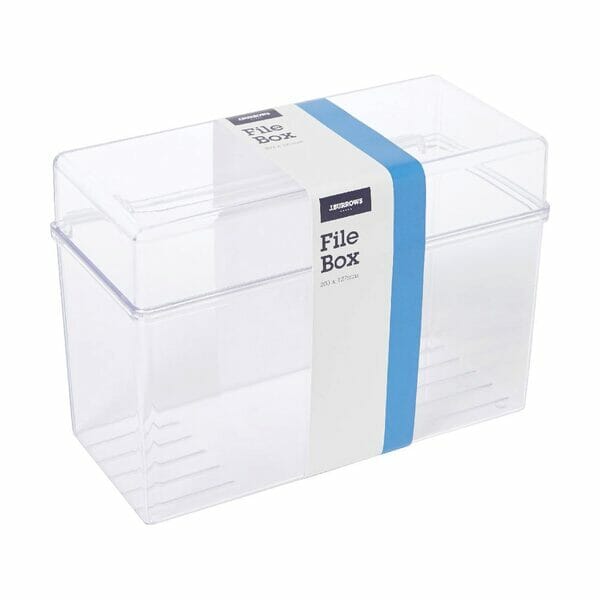 This clear index card holder is made by J.Burrows. They call it an "index card file box" and it's used to store and preserve index cards.
This type of box allows you to use dividers so you can organize your index cards however you decide.
These types of index card boxes are useful because they are clear and allow you to see the contents inside without having to open it.
Clear Plastic Index Card Carrying Case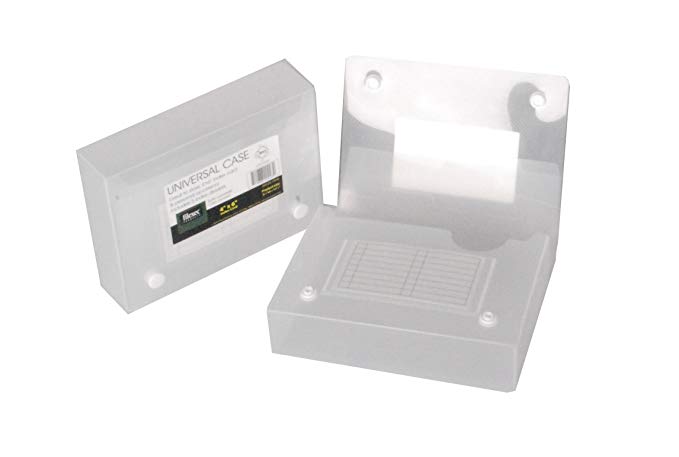 This is a clear plastic index card carrying case by Filexec. This particular case holds 4 x 6-inch index cards but other index card cases exist for carrying 3×5″ index cards.
With these types of carrying cases, you can use dividers, but their carrying capacity is limited. Dividers are generally more useful when you have a lot of cards to manage and organize.
These types of clear index card cases are mostly used in a school environment – from 5th grade into college. Most students have dividers for each subject. They keep your index cards contained inside your bag.
Generally these types of carrying cases are not clear; they tend to be manufactured in bright neon colors of pink, blue and green.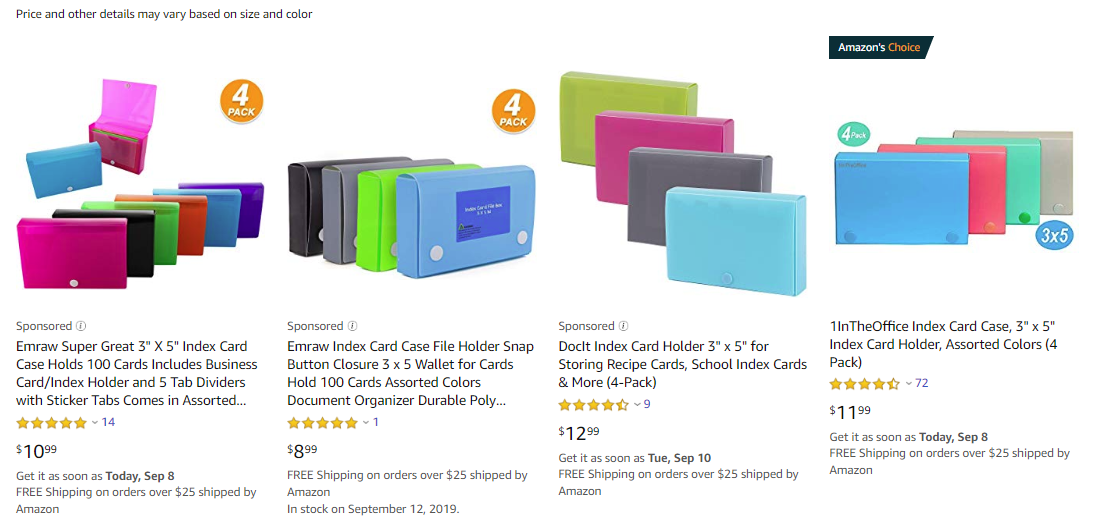 Self-adhesive 3×5 Clear Plastic Index Card Pocket Sleeves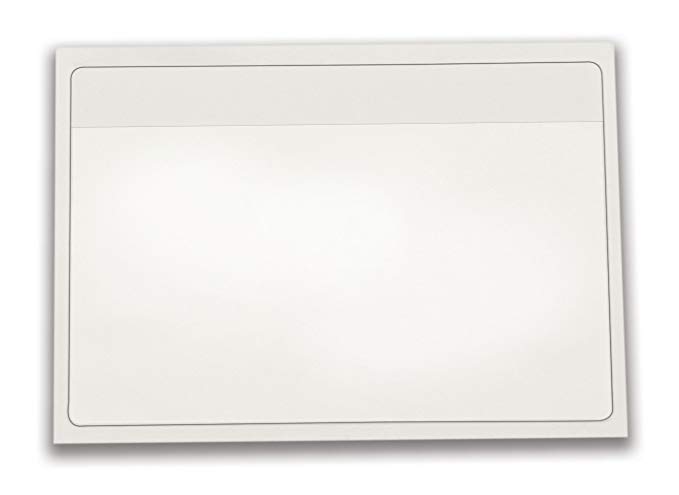 These are self-adhesive individual index card pockets by Cardinal HOLDit! The idea with these is, you can store about 3-4 index cards (or 3×5-inch items like photos) inside one pouch / pocket sleeve.
You then peel away a liner and can adhere them to objects like your binder. The backing is clear as well.
They are primarily used for presentations, data filing, albums, catalogs, photos, storage bins.
Accordion-style Plastic Clear File Folder Organizer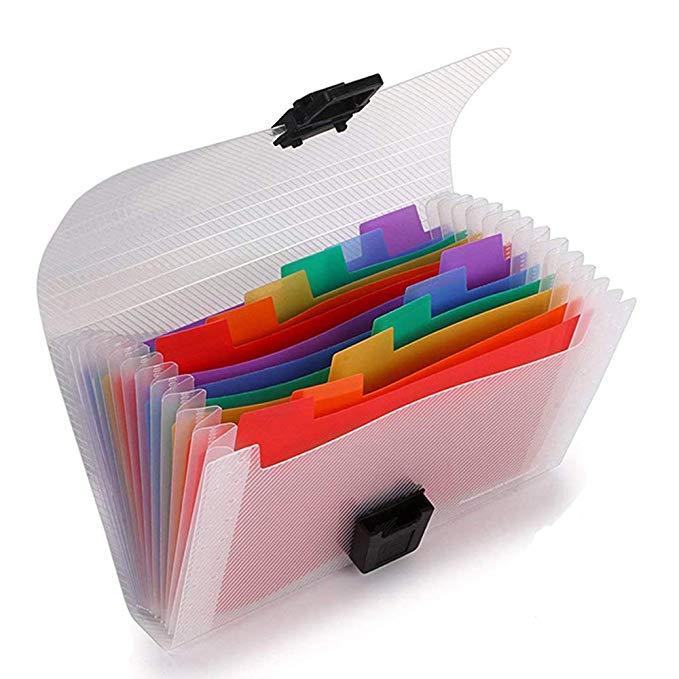 Accordion-style file organizers are usually made of clear plastic polypropylene (abreated "PP" for short sometimes). They come in various sizes to hold 3×5″ index cards or 4×6″ index cards.
The nice thing about these accordion folders is that they can expand and contract to hold your items. They are great for organizing and usually come with dividers to separate and classify your items.
They are also easy to transport while preserving and protecting the items within securely.
They are mostly used to store coupons, debit/credit cards, loyalty cards, coupons, money, and yes, even index cards in a school setting, for example.
Acrylic Clear Index Card Holder
Acrylic index card holders are box-like and made of hard clear plastic (think plexiglass). They can be placed on a countertop or tabletop surface. They are primarily used for storing index cards, recipe cards and playing cards.
These transparent acrylic boxes are great for presentation and look great. Their clear durable plastic looks professional so they are ideal in scenarios where making an impression counts – like an office or client meeting room.
Comparing Index Card Holders Based On Your Needs
All of the above index card holders are good solutions based on your needs.
Our ProSimpli index card sleeves are good for visualizing important notes allowing you to focus on them. If something is out-of-sight, it's out-of-mind.
Plastic File boxes are good for storing and preserving index cards and occasionally transporting them.
If you need to transport your index cards regularly, then the clear carrying cases tend to be a better choice.
If you need to catalog or label things with index cards, the adhesive index card holders might be a good solution.
Then you have the accordion file organizer which is good for carrying a lot of index cards (and other things) frequently.
Lastly, there's the acrylic rectangular card holder box which is not great for everyday transport but is a great choice when you need a beautiful conversation piece that's also highly functional.
Pin This On Pinterest!