Are you looking for high-quality waterproof index cards? Check out our ProSimpli reusable index cards.
Here's why our waterproof index cards are awesome:
White, clean color
Made from the same material as whiteboards
100% PVC (vinyl)
Not made of paper of any kind
Not made of cardboard or cardstock
Not laminated cardstock
Ruled on one side
Blank on the other side
3x thicker than a standard index card
Completely submersible under water
Super-easy to clean
Use with these types of markers:

Dry-erase markers – wipes away easily
(recommended) Wet-erase markers – wipes away with water-dampened cloth and won't smudge easily
Permanent marker – won't wipe away at all
Liquid chalk – should wipe away but depends on the marker

Highly durable
Reusable for many study sessions or projects
Excellent for classroom activities or meeting rooms
We could have kept going but I'm sure you want to get on with your life. Click the link below to checkout our waterproof index cards:
Show Me Your Waterproof index cards
---
Why Waterproof Index Cards?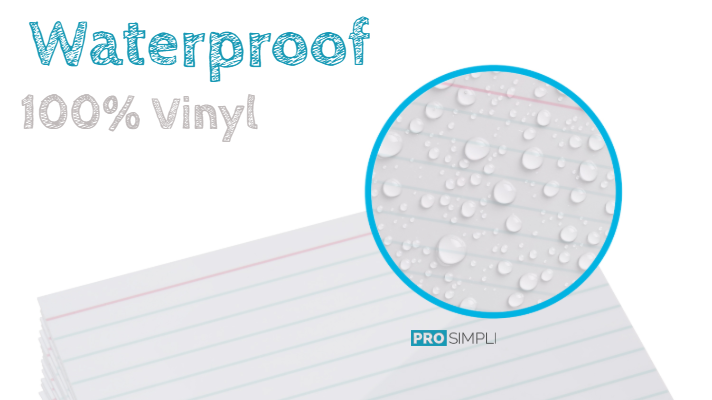 Why would anyone need waterproof index cards anyways?
Washable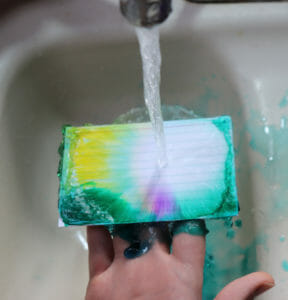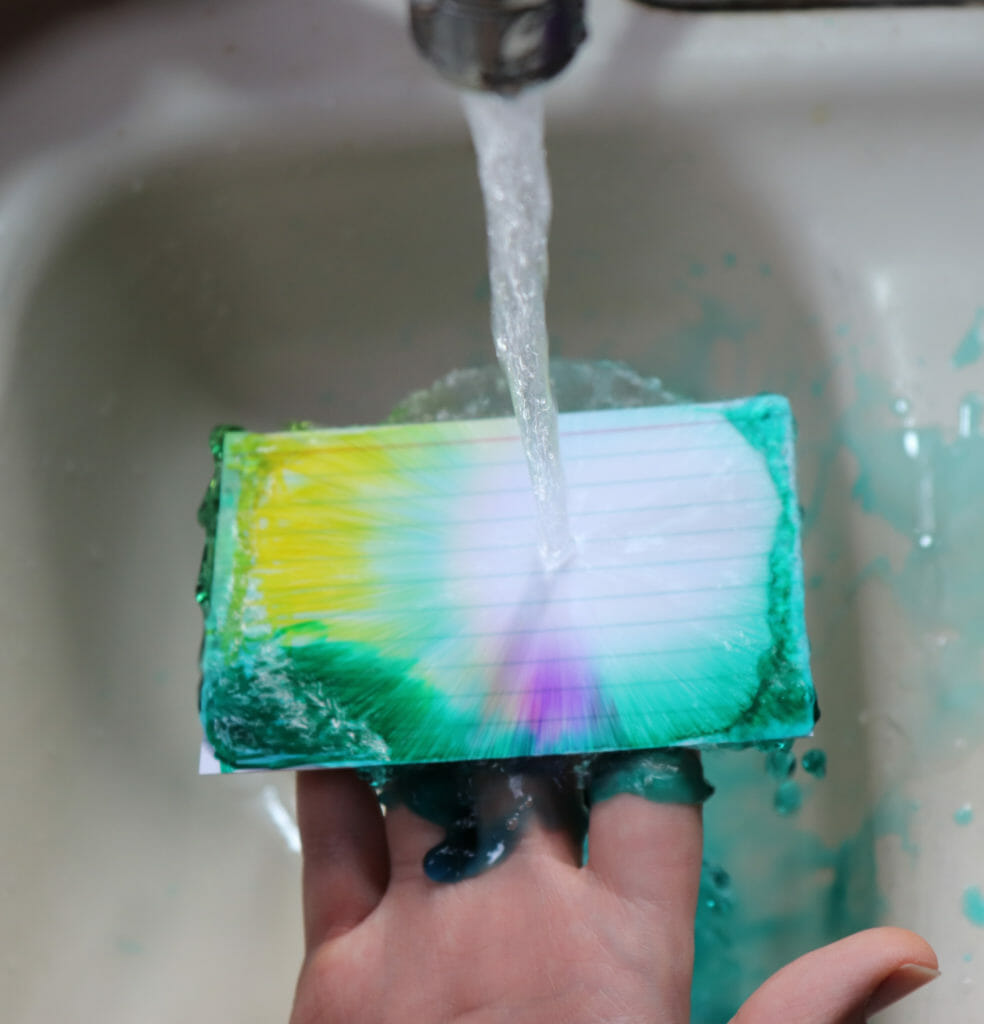 Our ProSimpli index cards can be completely submerged in water to clean. You won't have to worry about water seeping through some weak spot in the cards and ruining them.
A lot of index cards claim to be "waterproof" but are made with laminated cardstock (paper-like). This isn't a bad thing. However, if they bend or get creased, their waterproof ability quickly deteriorates.
Reusable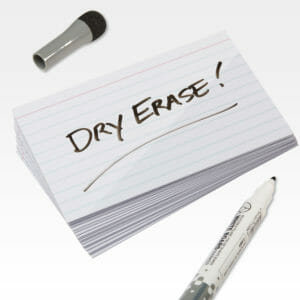 If you are a student in college, you probably go through a ton of index cards. Sure, index cards aren't expensive but if you could reuse your index cards, save money for years to come, and help reduce waste, it's a win-win.
If you're worried about smudging, we recommend using wet-erase markers.
Wet-erase markers are different from dry-erase markers in that once wet-erase ink dries, it can only be wiped away with a damp cloth whereas dry-erase ink rubs off easily.
Durable
Our index cards are 3x thicker than standard index cards. When you hold them, you can feel their strength. This makes them great candidates for long-term use.
Just think of each index card as a mini whiteboard. They literally are made of the same whiteboard material!
---
Waterproof Index Card Ideas
When our customers talk, we listen. Here are just a few ideas that our customers have told us about.
Fill-in-the-word Games

Some teachers use them as fill-in-the-blank word games. They use permanent marker to write or draw something that can't be washed off. Then they give it to their students to fill-in-the-blanks.
This teaches younger learners how to write and think creatively while having fun.
College Students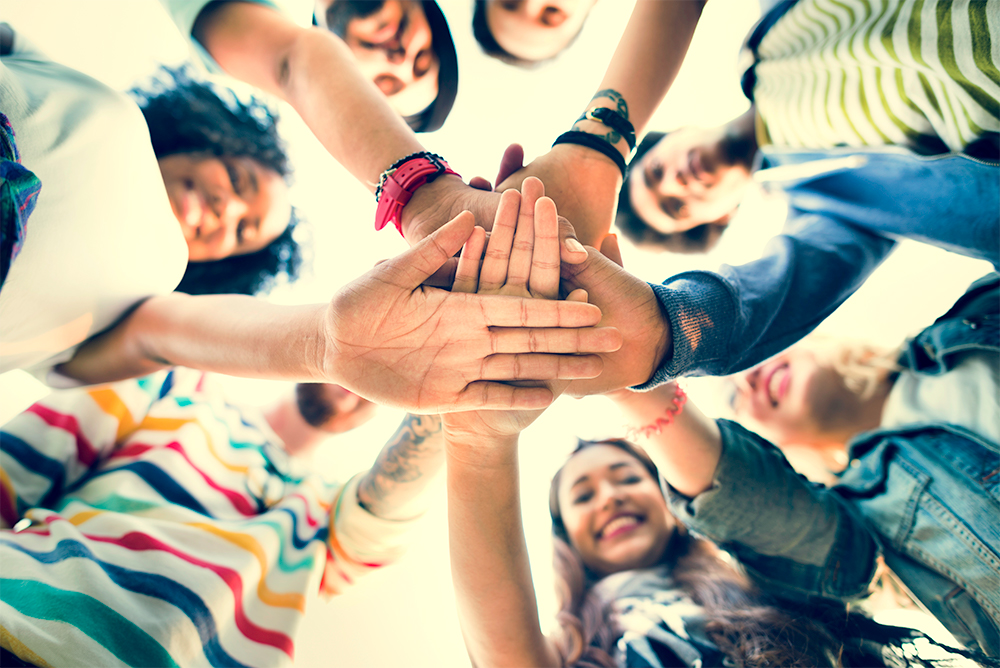 Several college students have written us telling us how much they love being able to reuse their index cards. They have used them for school presentations, studying, brainstorming, collaboration in group activities, and the possibilities go on and on.
Daily TO-DO List
Just ONE card can be your daily to-do list card to keep you on-track for hitting your goals. Journals are great for this, but having your to-do list in a small compact form helps you focus on the really important things to get done in the day.
We aren't just saying this, we practice what we preach! It works, and is nice not to have a bunch of old crossed-out lists lying around. Nice and neat!
Like this? Pin it!