Are you looking for a sticky-backed clear adhesive pocket sleeve that can hold 3″ x 5″ index cards? If you are, you will love our clear adhesive pockets!
50-per-box, each adhesive pocket sleeve has built-in extra margin to allow 3×5 index cards to fit comfortably and not too tight.
The adhesive sticky backing is adequate for most use-cases and won't lose its stickiness. You can place and remove the clear pocket sleeves after placing them without worry that it will damage the thing you placed them on.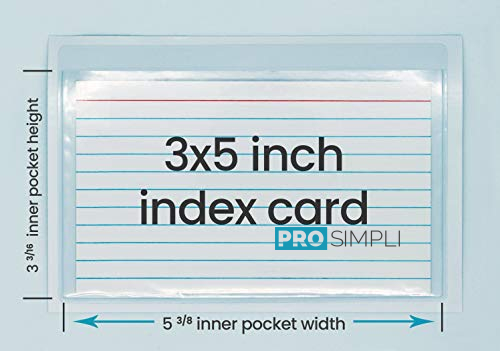 Labeling Storage Bins
The main use-case for adhesive pocket sleeves is on storage bins or containers. Get organized by labeling bins and totes so you can always find what you're looking for with a quick glance.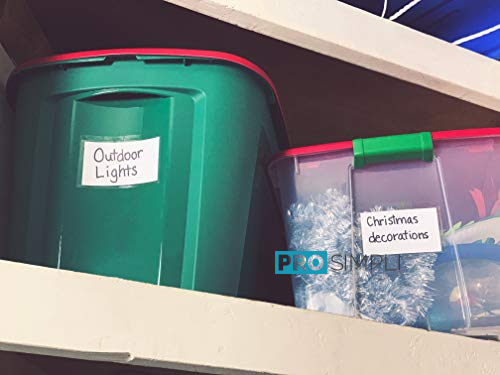 Labeling Cloth Fabric Toy Bins
People also use our clear adhesive pockets on cloth fabric toy bins. In our testing, it works OK, but not great. Cloth is tricky because the adhesive doesn't have a solid surface to stick to. Our sleeves do work, but it's just not the most ideal scenario.
I think most adhesive pocket sleeves will have a problem with adhering to clothe surfaces in general.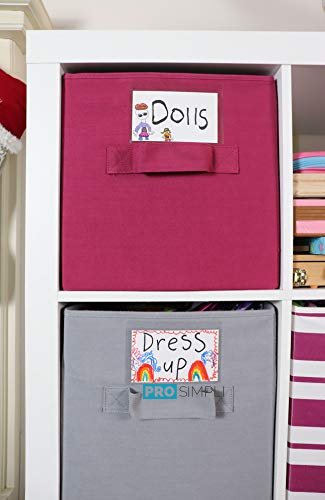 Labeling Journals and Notebooks
If you need to label journals or notebooks, ProSimpli adhesive pockets can help with that too. They stick great to these types of surfaces and materials.
We've also seen our customers use our product as a library card pocket inside books. The use-cases are endless here!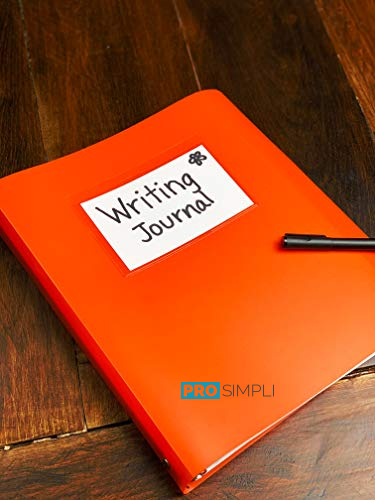 Where To Buy ProSimpli Clear Adhesive Pockets
Visit our Amazon listing here:
At the time of this writing, our customers have expressed to us that they find our product useful, of good quality and high value. If you do purchase from us, we hope you let us know by leaving a review! We'd really appreciate it.


Need more than a few boxes?
If you need many boxes, be sure to contact us through our bulk order form. A minimum bulk order consists of 40 or more boxes.