4″x6″ index cards are great. They can store a lot more information that 3″x5″ index cards. But, finding a holder for them can be challenging.
Check out what you can do with our hanging index card sleeves for 4 by 6-inch index cards.
4×6 Recipe Card Holder Sleeve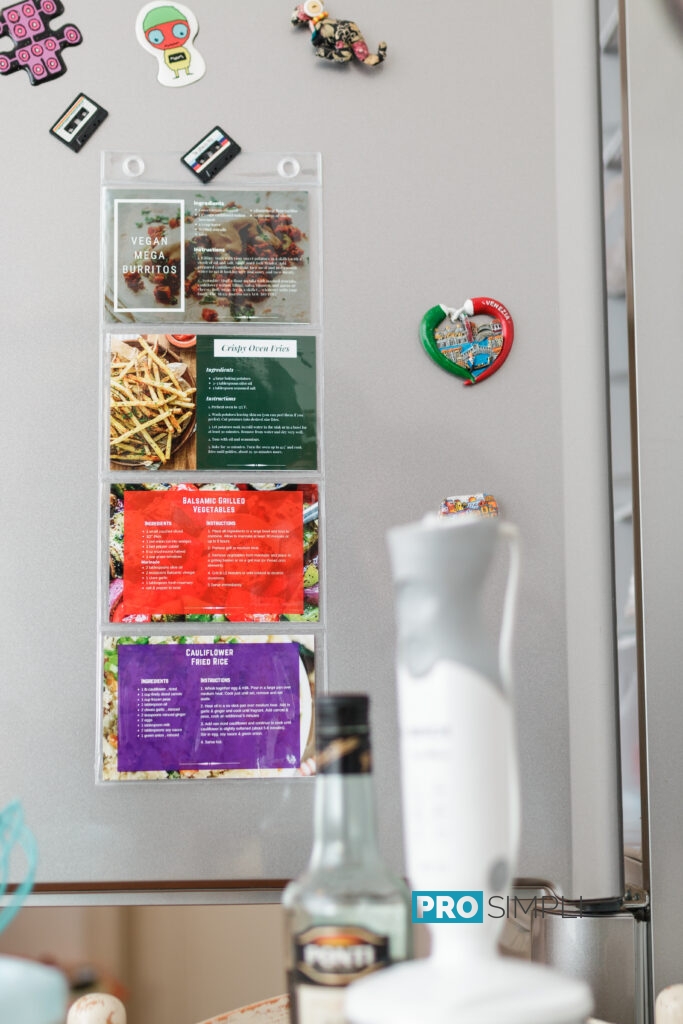 Sometimes recipe cards are 4-inch by 6-inch. Sometimes you need to be hands-free while cooking. Hang your recipe cards up anywhere in your kitchen – inside a cabinet, on the fridge, on the pantry wall – wherever.
Grocery Lists, Kitchen Inventory, Recipes, Meal Planning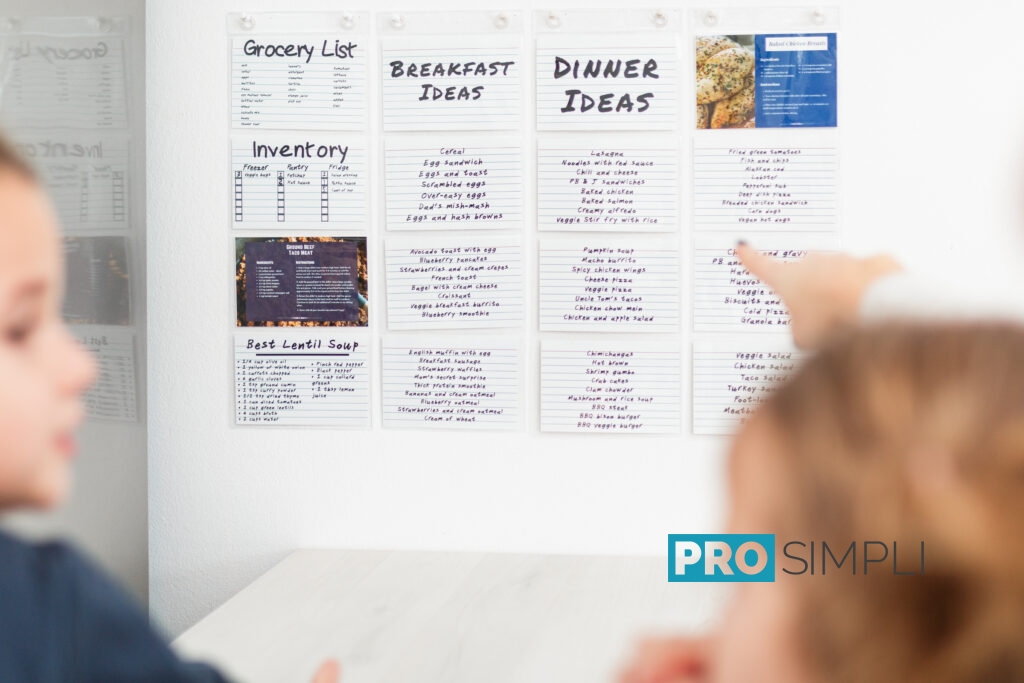 Get organized with our 4×6 hanging index card sleeve. You can create and update grocery lists, inventory, recipes, and meal ideas from one spot. This is very handy when you need meal ideas for breakfast, lunch or dinner. Create your master go-to list!
Index Card Sleeves… as a Game Board?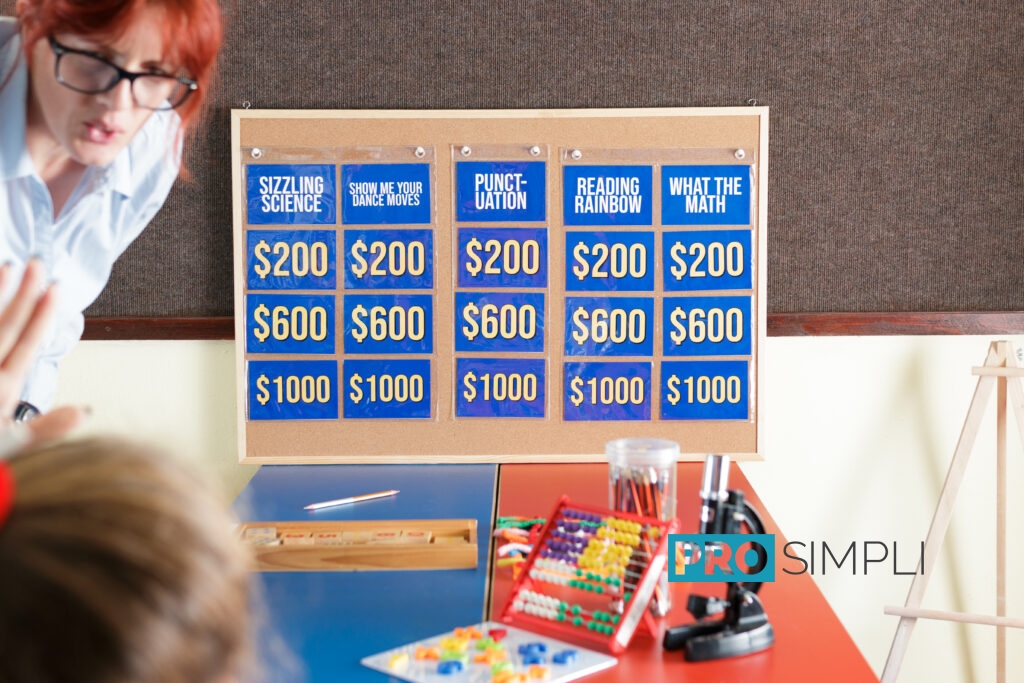 Who doesn't like Jeopardy, or games in general? Answer: nobody. In the classroom, you can use our ProSimpli 4×6-inch sleeves to create fun games for students. It's a great way to learn a subject and encourages participation.
Job Assignments In The Classroom or At-Home
Use as a chore chart at home, or as a job assignments organizer in the classroom. If you need more card slots, check out our 3×5-inch index card sleeves as they might be a better fit for your needs.
Classroom Seating Charts
If you are a teacher looking for classroom seating chart ideas, consider our 3×5-inch or 4×6-inch index card holders to publicly and visually display seating chart assignments. Our index card sleeves can be hung easily on a bulletin board, cork board of any kind, or on a wall. Change the seating chart whenever you need to very easily!
Conclusion
Well, we've really only scratched the surface of what you can do with our ProSimpli 4×6-inch index card sleeves. They hang on the wall with two standard pushpins. We have sleeves that can hold 4 cards (4 rows, 1 column) and 8 cards (4 rows, 2 columns). We also have 3×5-inch index card sleeves in various sizes.
Check out our products on Amazon!